My name is Emily Halpern, and I'm a member of what I'll call "the first generation of modern gastronomes".  To give you some perspective: In the United States, The Food Network didn't exist until I was in high school, the internet wasn't a big part of my life until college, and I learned what I knew about food from cookbooks, magazines, and my mom. My love for food has been evident since I was whipping up swan-shaped profiteroles at age 9, but my food career journey hasn't always been a straightforward one.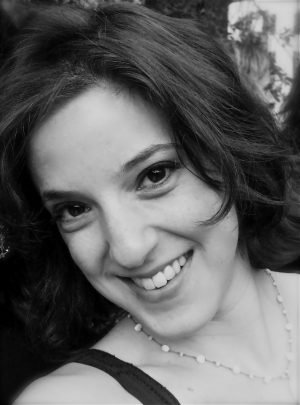 Fresh out of college, I got an internship at Slow Food USA, which was still a baby then. There I discovered UNISG, long before the school offered a degree in English, but, interested, I kept finding my way back to their website. One lucky day, I was thrilled to discover the newly created English Master in Food Culture and Communication, which was then offered in Parma. I jumped at the opportunity to spend a year soaking up food culture throughout Europe and enrolled in the first edition of The Master in Food Culture. Thus began a career journey that has been both wonderful and disorienting.
My year at UNISG changed my life in a myriad wonderful ways: it opened my eyes to history and culture, introduced me to artisans, farmers, and industry leaders, and it began an enduring love affair with Italy and Italian cuisine. But it was during my year immersed in all things food that I realized I didn't know how to sort through all of my food-related interests: cooking, baking, culture and history, community, storytelling. I began asking myself, "How am I going to take my passion for food and culture and make it my career?" It would be almost ten years before I found an answer to that question that put all other questions to rest.
In those days, short of celebrity chefs, well-respected academics, and industry luminaries like Ruth Reichl and Alice Waters, I didn't have a lot of examples of how to engage my passion in a way that seemed right to me. The explosion of the food world was just beginning, but most territory was still uncharted (for example: there was still only one food studies program in the United States and the brand new Eataly in Turin was the only Eataly there was).  While there were opportunities springing up in food every second, I had no idea how to map out a career path.  And I wasn't the only one in my program who was frustrated by the question marks that hovered in my future. We all were.
My year at UNISG led to the opportunity of a lifetime: working at Chez Panisse as an assistant to Alice Waters. I then went on to work at other exciting places like Saveur and Di Palo's Fine Foods. But upon returning to my native New York City after a few years away, I was overwhelmed by the sea of choices that confronted me in the food industry. By then, I had learned that restaurant kitchens aren't my speed, food writing alone wasn't enough, and working in a standard office environment in front of a computer (albeit for a food company) was just not for me. I had lots of ideas, but I was short on direction, low on confidence, and almost entirely out of courage.  So I quit food (or so I thought at the time).
Driven by my urge to directly impact the lives of individuals and work creatively with people, I trained at the world's oldest and most respected coach training program and learned how to help others by asking probing questions to uncover their values and strengths and by getting them into action toward achieving their goals. I began to work with clients who were navigating difficult choices and transitions in their lives and careers. I watched my clients get unstuck and get new jobs, go off to graduate school, start businesses, and launch creative projects. I loved it. But I also missed food, so I decided to marry my two loves: food and personal development.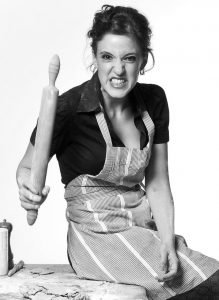 This year, inspired by my years of bouncing from food job to food job, each time reinventing the wheel of what I did (was I cook? a writer? a teacher? a web-marketer?), encouraged by the creativity and innovation I've seen among the artisans, entrepreneurs, and foodies of Brooklyn, and moved by the stories of confusion and distress I've heard from food studies students and gastronomes far and wide, I founded Career Hungry Coaching to provide people the kind of guidance and support I wish I had had when I was just starting out.
In the fast-paced, competitive, and confusing world of food, it's easy to feel lost, confused, and lonely when considering your career path and your choices. Believe me, I know. I'm happy I am again working in food, these days as a catalyst helping people navigate an ever-changing industry and find their way to fulfilling food careers. I look forward to joining forces with the new and improved UNISG Career Office, which offers invaluable resources and support for the students and alumni of the university.